THE JOURNEY OF A HUNDRED POUNDS
BEGINS WITH A SINGLE STEP.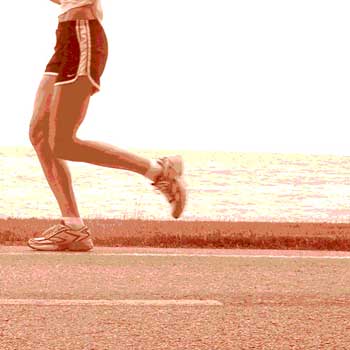 One of the best side effects of a regular workout or exercise
program is natural weight loss. Since the average American takes
in about 2000 calories a day, yet only needs about 1100 to get by,
we either need to eat less, or burn off more calories to prevent
excessive weight gain.

Diets are one way to keep the pounds off, but a diet combined with
daily exercise is a one-two punch that can't be beat. Amazing things
happen to people who decide to make the lifestyle commitment of
setting aside one hour every day for exercise in addition to watching
caloric intake.

It may start as only a simple walk. A few stretches. Some yoga
or pilates moves. But if you set your sights on improving every week,
month, and year, you will see astounding progress in your stamina,
flexibility, and best of all, weight loss. Before you start, of course,
talk to your doctor and set some realistic goals.

The helpful staff at Momentum will be ready to give you any workout
tips you may need, hook you up with a training group, or just plain
give you support. So when you're ready to make the commitment,
remember you have nothing to lose but a few inches from your
waistlines.

773.525.7866 2001 North Clybourn Ave. Chicago, Illinois 60614